Wednesday 6th December 2023 – 14.00 to 17.00 GMT
Risk and ethics in private practice
Denise Christy MSc MAREBT Accred & Edelweiss Collings MSc MAREBT (Accred)
Location: Zoom platform
---
Private practice is an opportunity but it comes with challenges. How do you safely manage risk with clients outside of an organisational structure? Also what are the ethical dilemmas that a practitioner could face? Join this interactive workshop where two experienced practitioners who have managed an IAPT but also privately, can guide you through the pitfalls if you already work in private practice or if you are considering this option, then this workshop may be for you.
---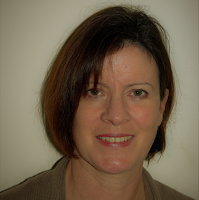 Denise Christy MSc MAREBT Accred is the Accreditation Director/Practice Officer of the Association for Rational Emotive Behaviour Therapy (AREBT). She has an MSc in REBT from Goldsmiths, University of London, and a BACP Accredited Diploma in Counselling. She has a special interest in working with postnatal depression and with parents suffering from stress. Before moving into private practice, she worked for over 10 years in the NHS, first a as a counsellor in primary care and later as the Joint Clinical Lead of a South London IAPT service. She has experience of joint working with Children's Centres to help increase access to cognitive behavioural therapy and counselling for parents of young children.

Edelweiss Collings MSc MAREBT Accred is one of the co-chairs of the AREBT and completed her MSc in RECBT at Goldsmiths University. Since completing her degree and dual accreditation with the BABCP and AREBT she has worked in IAPT as a CBT therapist, supervisor and Clinical Lead in a London service. She holds particular interest in Stress and Coping in Adulthood and Emotional Resilience and Positive Psychology. Currently, she is working closely with Kasia Steyn on developing new groups to support clients suffering emotional distress and uncertainty in the current pandemic using a trans-diagnostic blended approach to therapy.
---
Booking
Cost: AREBT Members Free. Non-Members: £20.
Booking: Eventbrite
---